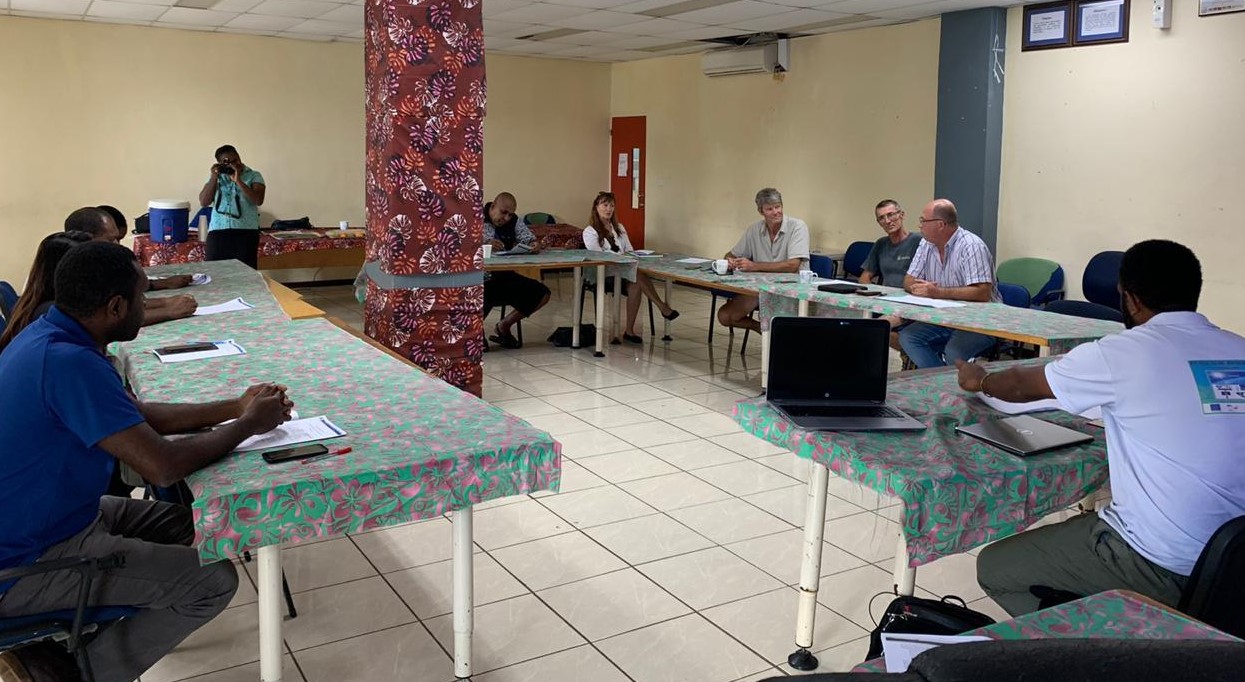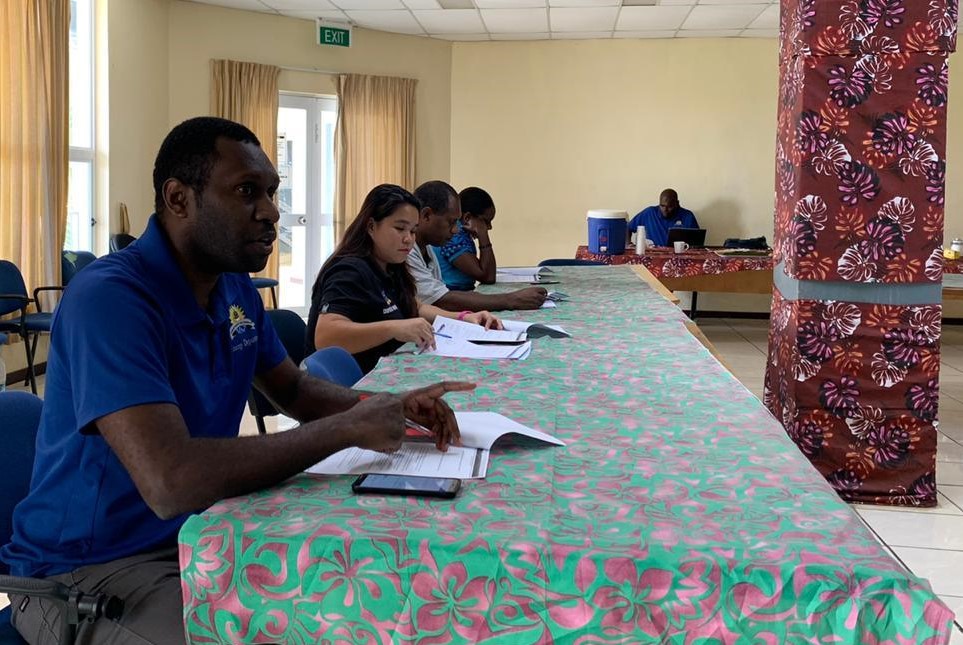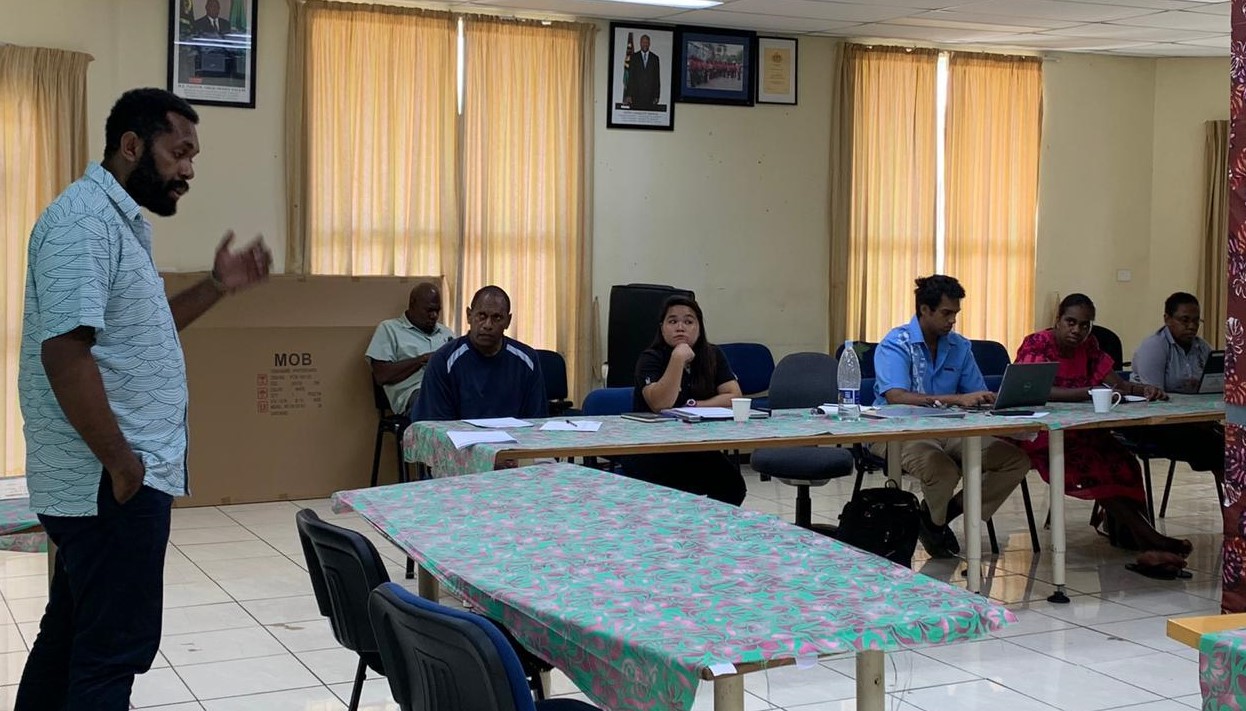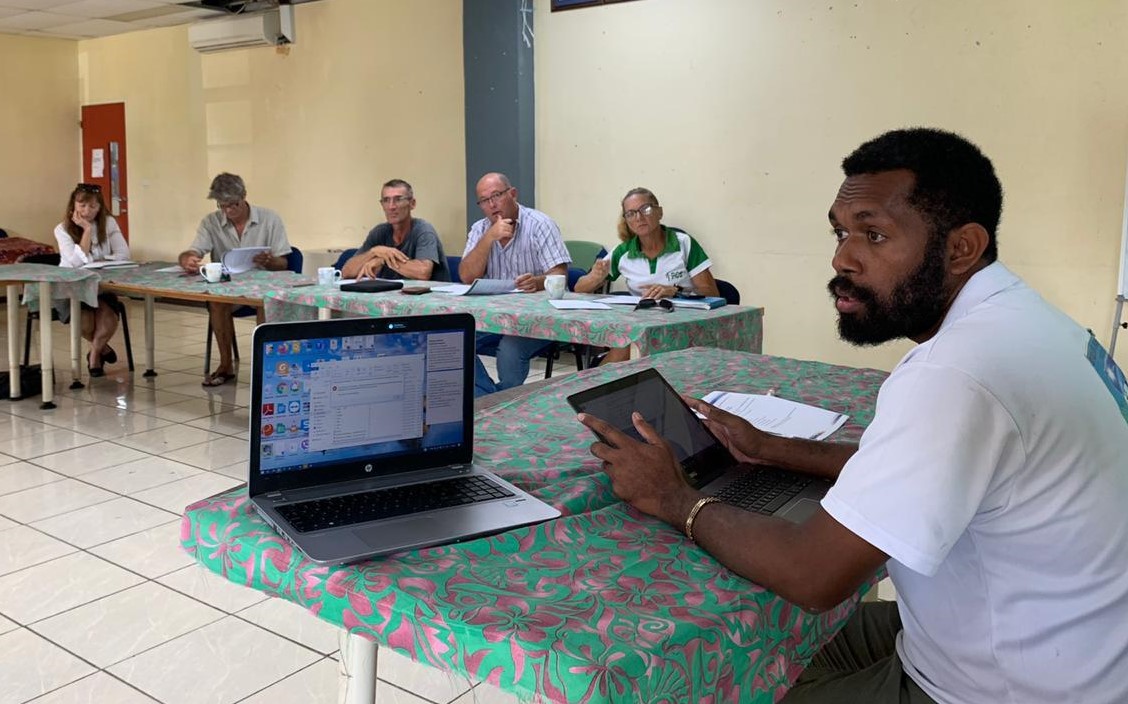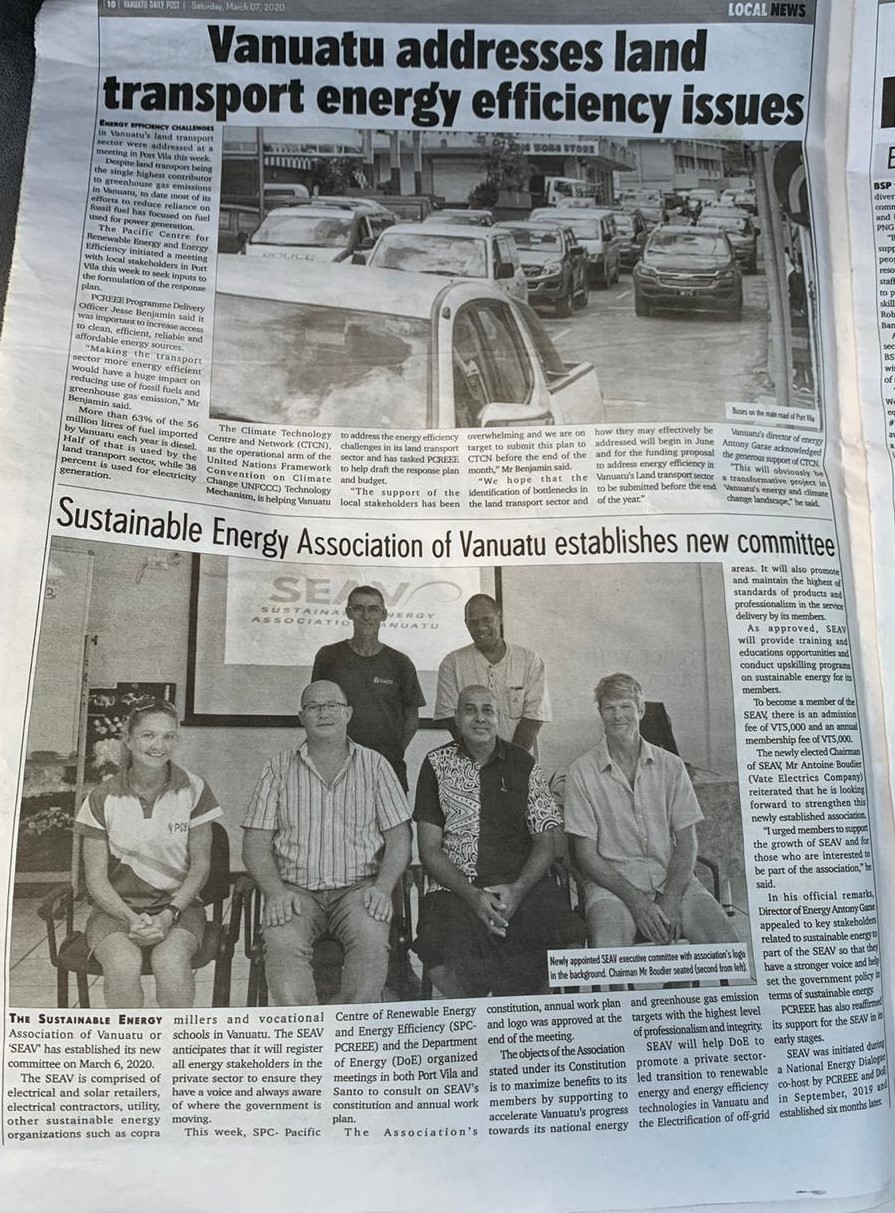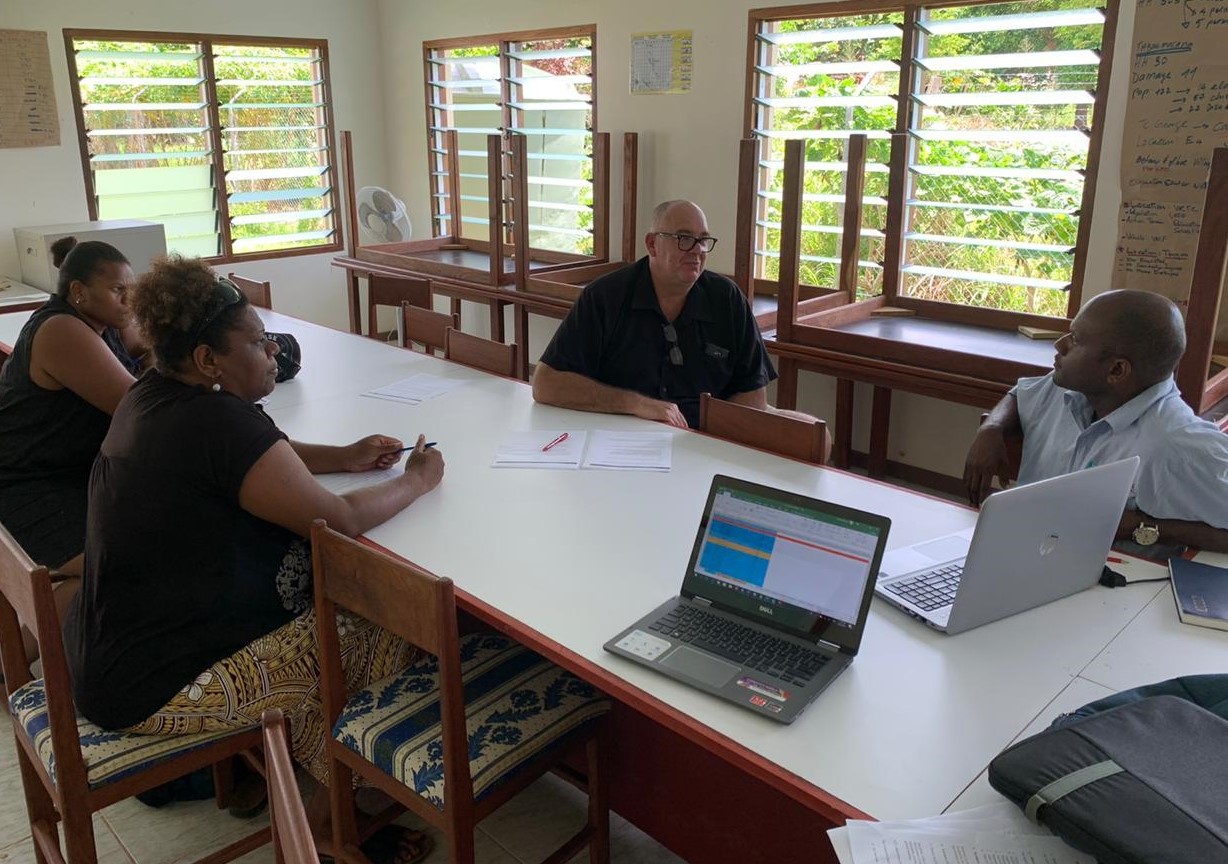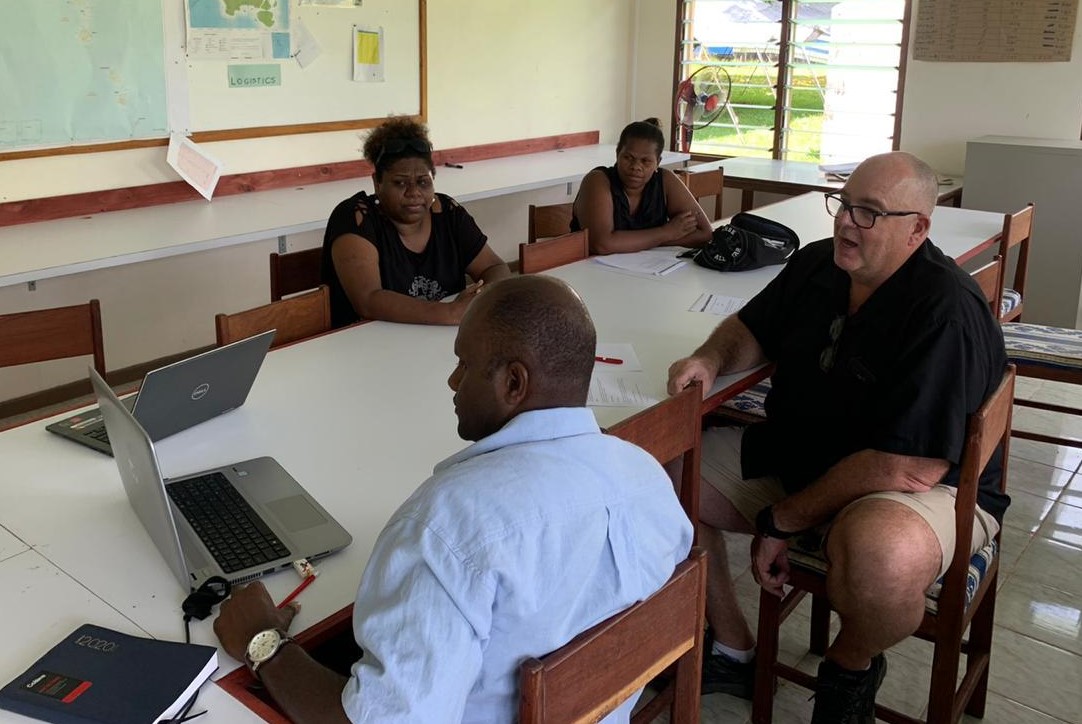 The Pacific Cetnre for Renewable Energy and Vanuatu Department of Energy held meetings in Port Vila and Santo regarding the formulation of the Sustainable Energy Association of Vanuatu. Pictured leading the Port Vila meetings is Department of Energy director Anthony Garae. Leading the meetings at Santo is PCREEE programme delivery officer Jesse Benjamin.
News of the meetings appeared in the Vanuatu Daily Post on Saturday 7 March.
Find more information on our news page [1].
Gallery Details